FREDAG 17. SEPTEMBER 2010
Bruno Coelho issues rallying cry ahead of make-or-break tie:
- IT'S TIME TO SHOW WHAT WE'RE MADE OF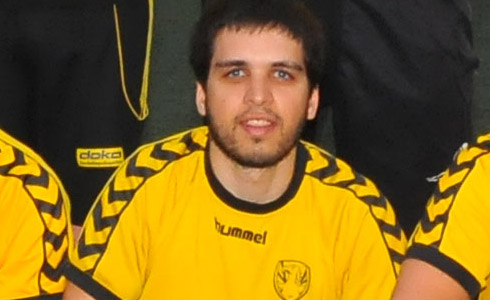 (Romolslia) Defiant superstar Bruno Coelho, who after five years of illegal immigration still is not able to pronounce ONE single Norwegian word correctly, says it's time for IL Tempo to show they are a force to be reckoned with.

- On Monday we played with two stoppers and three spisses. We can't do that on Saturday. We have to play with 11 defenders in forsvar, and 11 attackers in angrep, manifests Coelho in the press zone after his side's amazing 2-1 victory over subsuburban perifer team Bjørgan.

- It will take the same kind of performance to beat Fosen. In this league you dont't get nothing for free.

Now Coelho demands heart, professionalism and attitude ahead of what he famously states as "IL Tempo's most important game ever!"

- It's all about focus, focus and focus! says the Portuguese.

Not about how we win, but that we win
After almost 4 years without a loss away from home, Åfjord finally managed to beat the "Giants" 4-1 at Åset kunstgress in late August. Typically, IL Tempo also lost their next away game, at Ranheim 2, earlier this month.

Coelho suggests it's time to get back to winning ways.

- The first one hurt bad. The second one hurt like hell. I say it's time we get back on our feet and kick some serious Fosen-ass!

The 27-year old has failed to get on the scoring sheet this season, but he wouldn't be surprised if he was to rediscover his blistering goalscoring-form from some seasons ago in Portugal, that made some scouts compare him to the likes of Cristiano Ronaldo.

- It's all about being there for the taking. If I get the opportunity, I will take it, for sure!

About the similarities towards Ronaldo?

- Born on the same island, but totally different players. I'm a player on the field, he's a player off it!

Clear eyes, full hearts. Can't lose?
Fosen has had a difficult season, and now only has an outside chance of avoiding relegation. Fosen has to win all off their remaining matches in order to maintain any hope of survival. But even then, it could be too little, too late.

For IL Tempo, a victory could be enough to see off Åfjord in the fight for 3rd place.

- We have the team for it. We have the players for it. And I hope we have the spirit and the attitude. It is all in our hands.

Coelho denies that IL Tempo, with the likes of heavyweighters Vegar Olsen and Erik Eikebrokk suspended, will be to light for rough-playing Fosen-players.

- I can promise you one thing. We will not look back at this tie when the season's over and regret we didn't give it our best shot.

- It's up for grabs now!

Saturday will show if Coelho and his IL Tempo will be there for the taking.